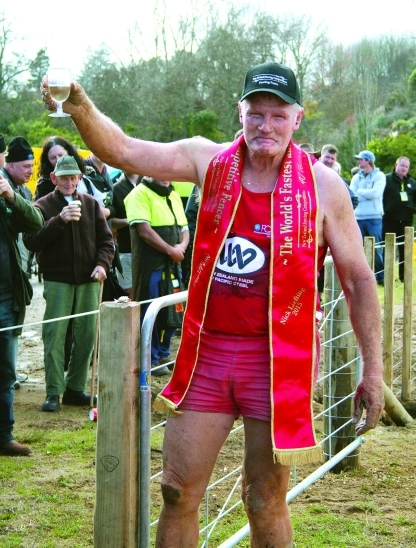 A showcase of New Zealand fencing, the Golden Pliers book is set to be launched at this year's NZ National Agricultural Fieldays.
Compiled by Nick Liefting, a fencer with 40 years' experience and two Golden Pliers titles under his belt, the Golden Pliers book offers a unique insight into the sport, the people and industry.
Nick has spent many hours travelling New Zealand and Australia carrying out interviews with past competitors. The result is a historical insight into the world renowned fencing competition which represents the pinnacle of rural fencing.
Each chapter is not only an interview of past winners, but also an insight into the fencing industry and the notion of industry best practice.
"This book takes us on a journey through agriculture and the search for excellence in fencing the land of New Zealand. The much sought after prize of the Golden Pliers Award sits proudly in the homes of many expert fencers," says Sir William Gallagher.
Being launched in the New Zealand Fencing Competitions' fencing area at Mystery Creek, all profits from the book are being donated back into the industry by way of scholarships for young competitors.